JULY 1–OCTOBER 9, 2022

THE LIVES OF THE JEWELERS
Opening Reception: Friday, July 1, 4-7PM
From the forms of the region's plants and animals to global social and cultural histories, inspirations abound for Maine Jewelers, who use metals and other precious materials to embody their creative responses to their physical and cognitive environments. In "The Lives of the Jewelers," Maine metal artists will display their work, in the form of both jewelry and extended applications of their chosen materials, alongside imagery and text describing the sources that inspire them. Like Vasari's 1550 text The Lives of the Artists, which illuminated the practices of Renaissance visionaries, this exhibition will provide a window into the motivations and intellectual preoccupations of individual contemporary Maine jewelers, who bring their vision of beauty so directly into daily life.
Find more info on my news/links page.
______________________________
All the photography on this webpage are my own. This page was created in conjunction to the "Lives of the Jewelers" exhibition at University of New England Art Gallery which draws connections between our work, what we create and how we live.
_______________________________
Much of my work is directly influenced by being in the landscape. Photography is as reflexive for me as breathing when I am out in nature. Here are some of the photographs that I have taken over the years on my walks and wanderings most often in Maine. I look at everything around me with curiosity and wonder, how a leaf unfurls, how lichen and granite feed each other, how wind carves ice and water carves stone and waves sculpts sand. How architecture and landscape intersect each other. When I look through my photographs I can see no end to the inspiration for new work work to make.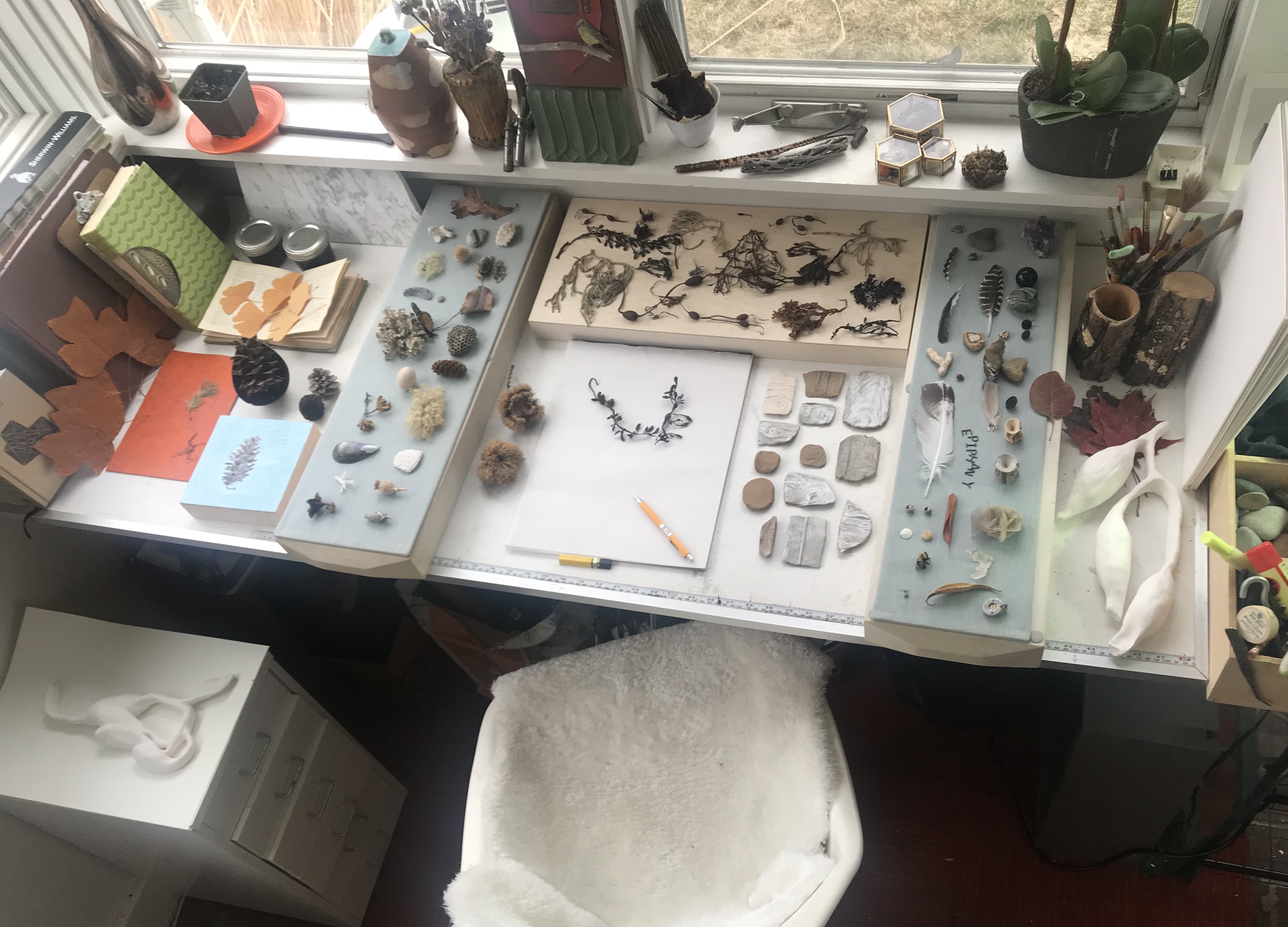 I tend to collect many things from my walks as well as small objects I make or find, it all gathers as a sort of "cabinet of curiousities" that are my small studios.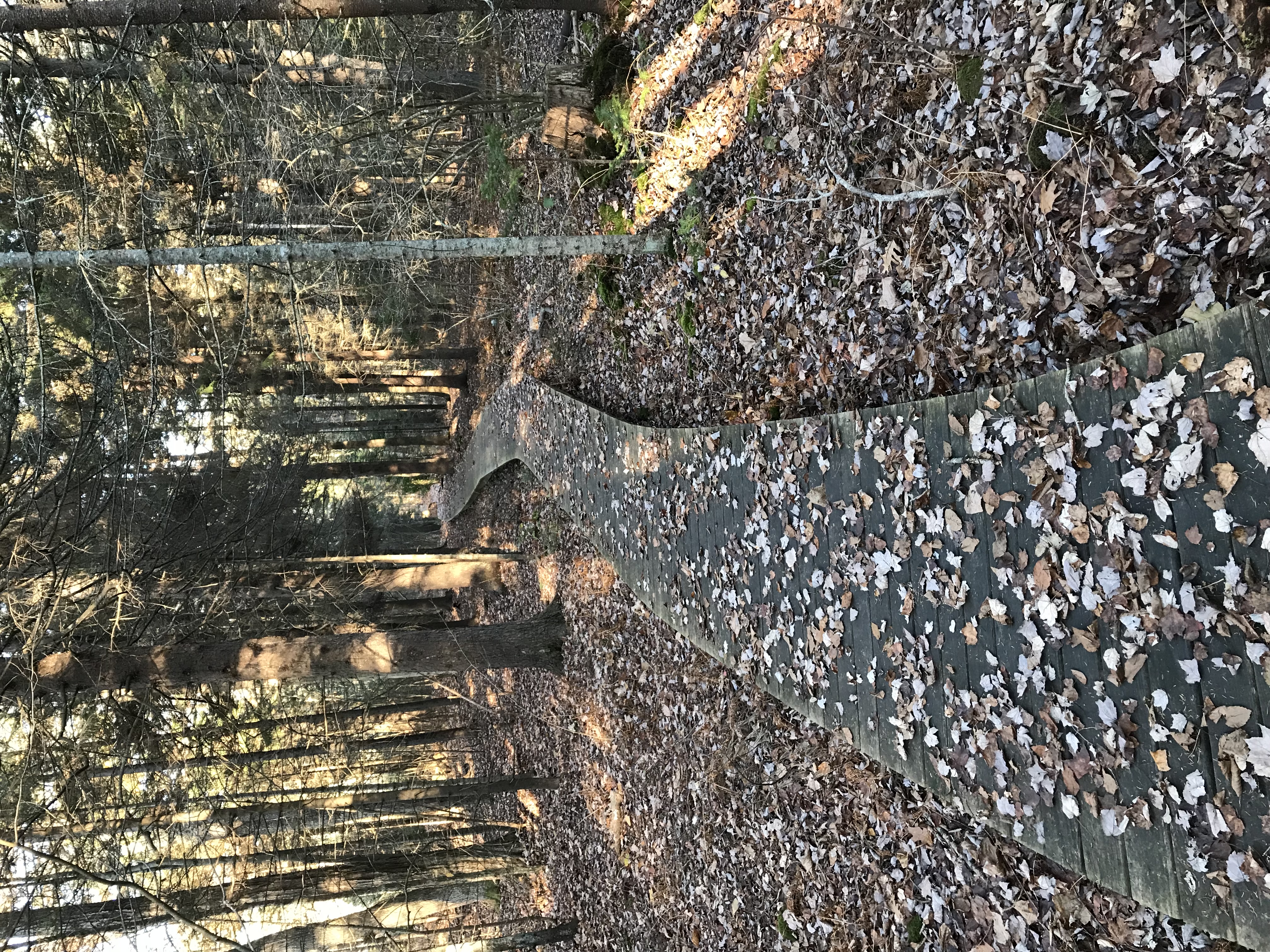 I love the intersections of nature and man made structures. The resillience of each.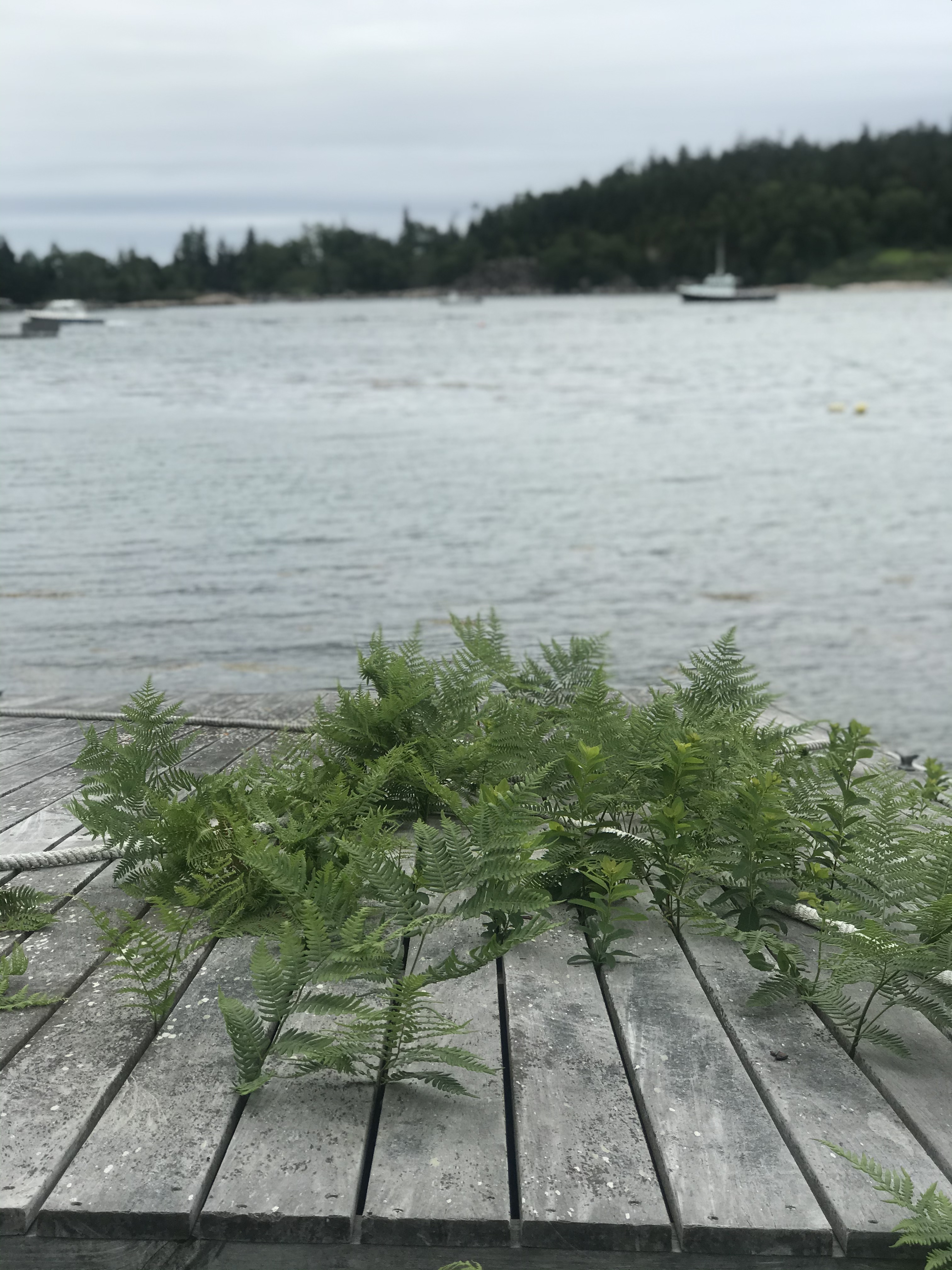 The resiliance of plants is ever inspiring for me.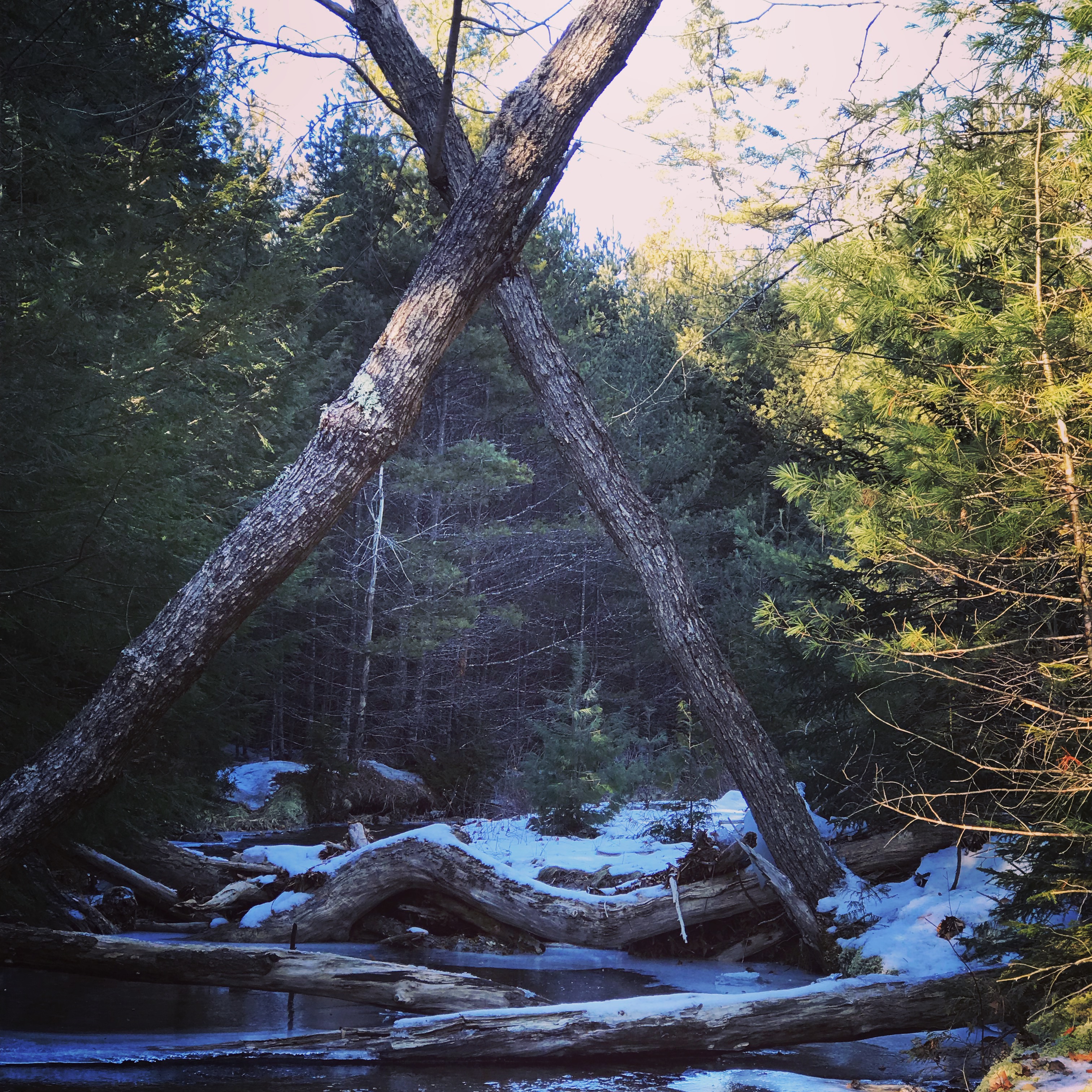 The accidents too, provide a moment of pause.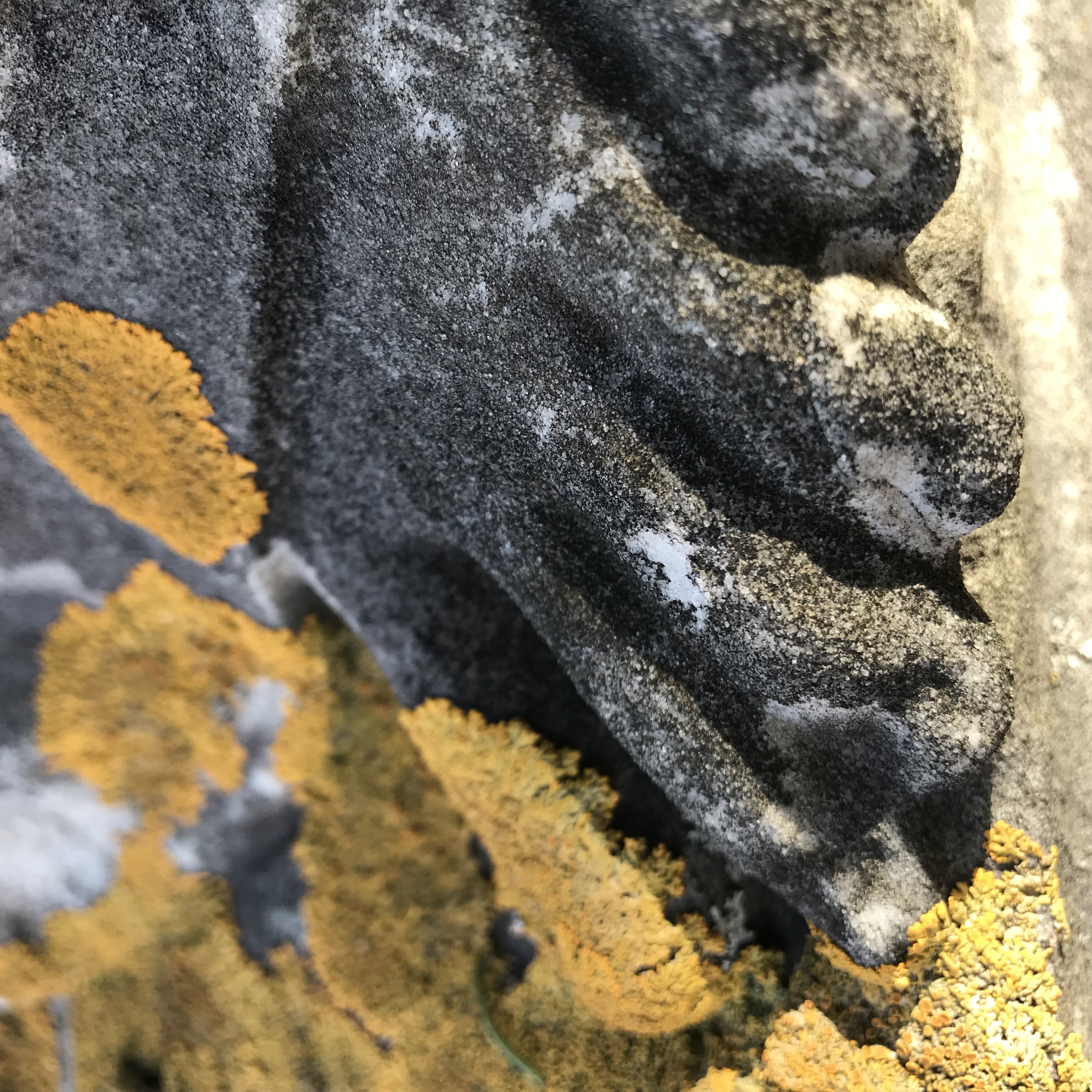 I walk almost every day and often it is just in my neighborhood where we are fortunate to have an Olmstead designed cemetery. Between the bird sitings, the river otters, the native plants, weeds and grasses, I have endless inspiration literally in my neighborhood.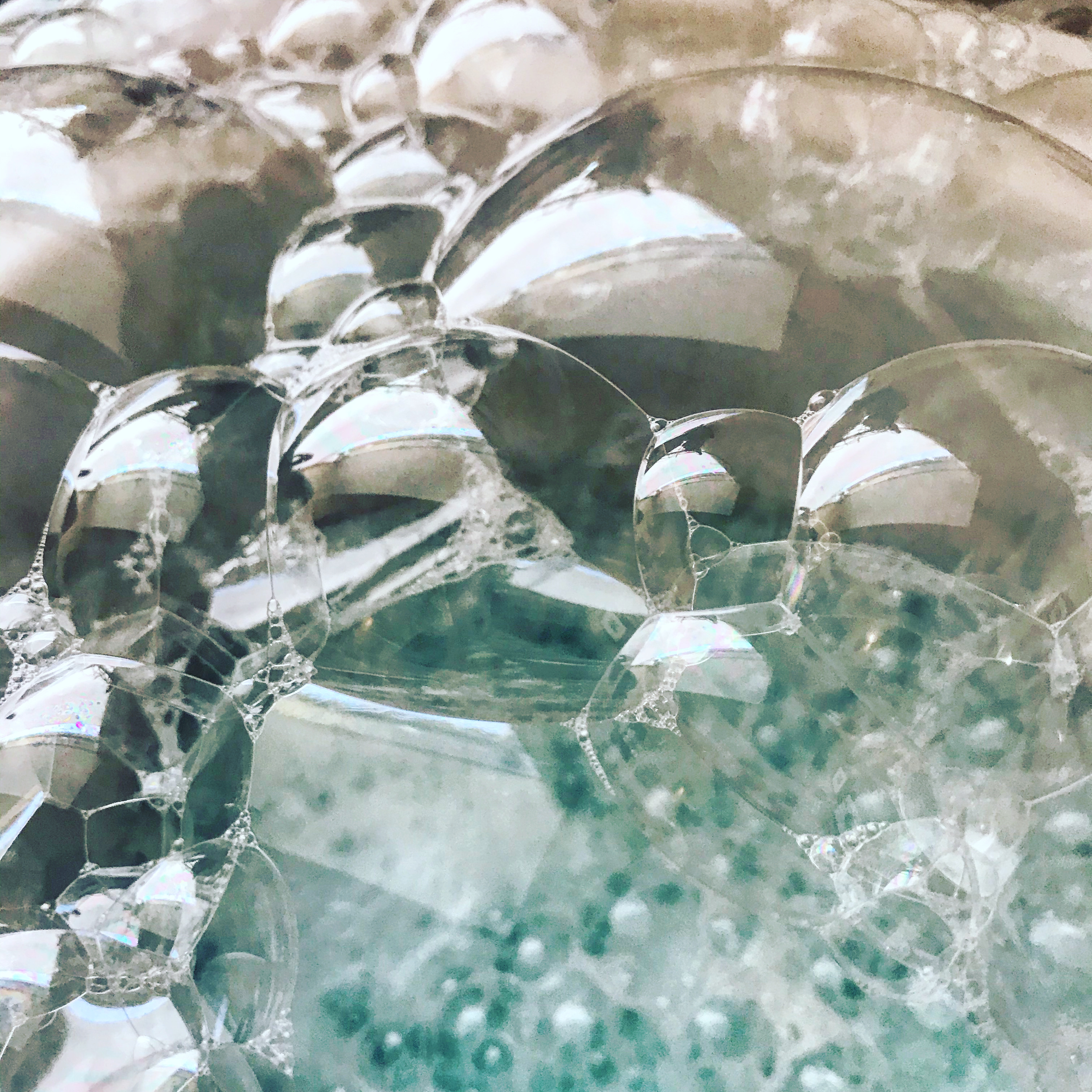 The studio sink also can provide a dose of magic from time to time.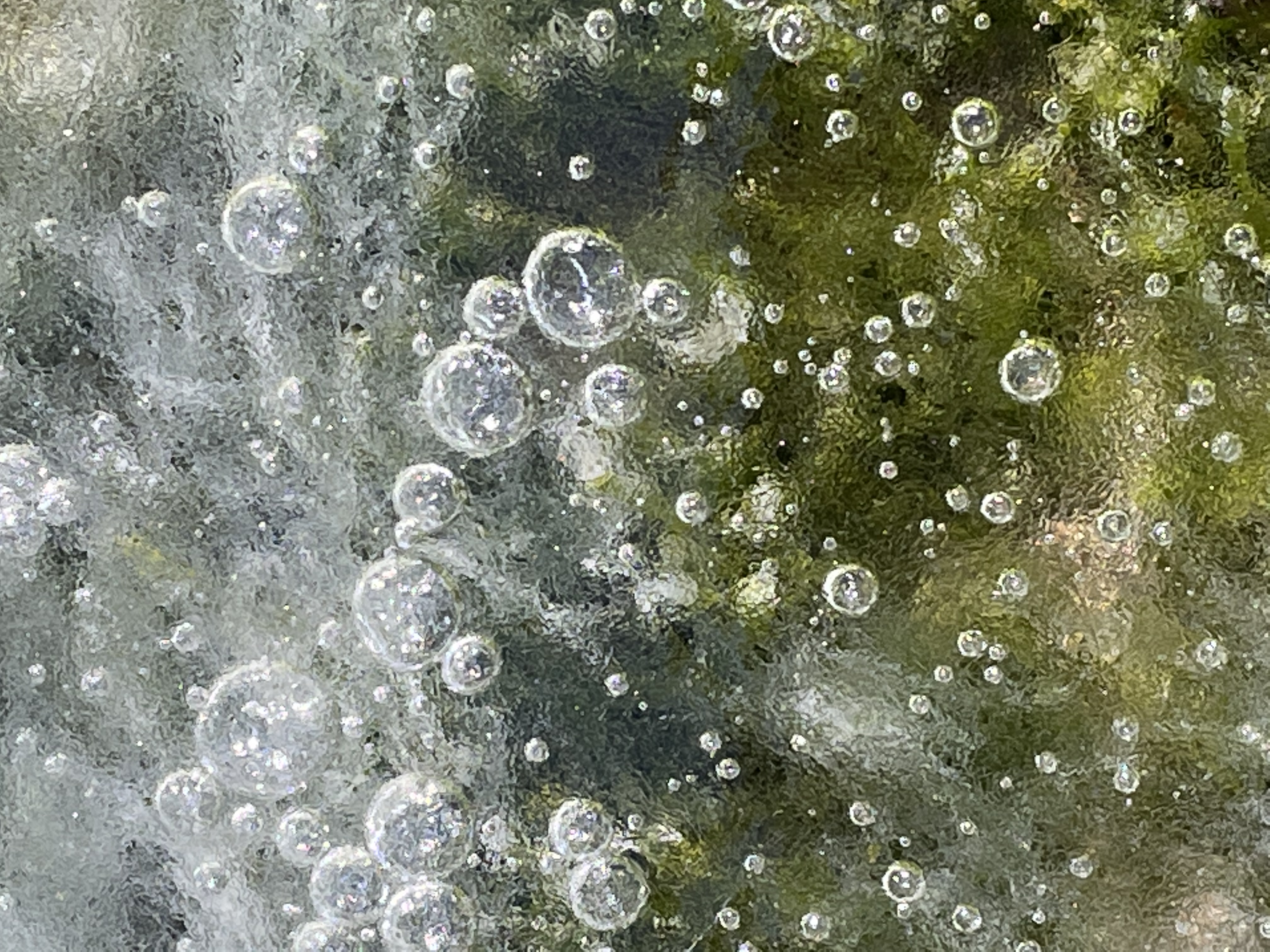 I have been taken with ice and bubbles for years. I feel there is no end in what to explore and borrow here.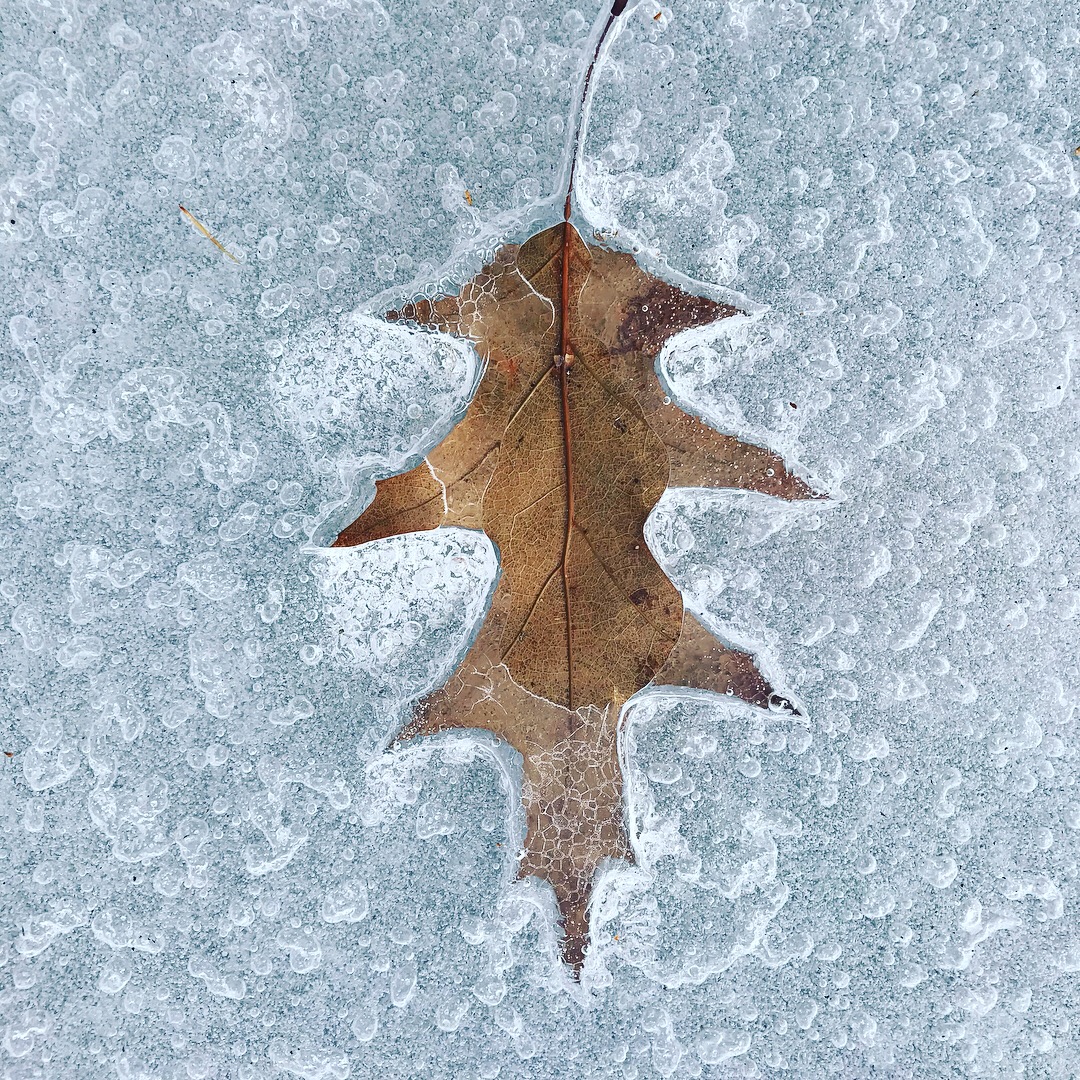 Oak and ice. Poetry.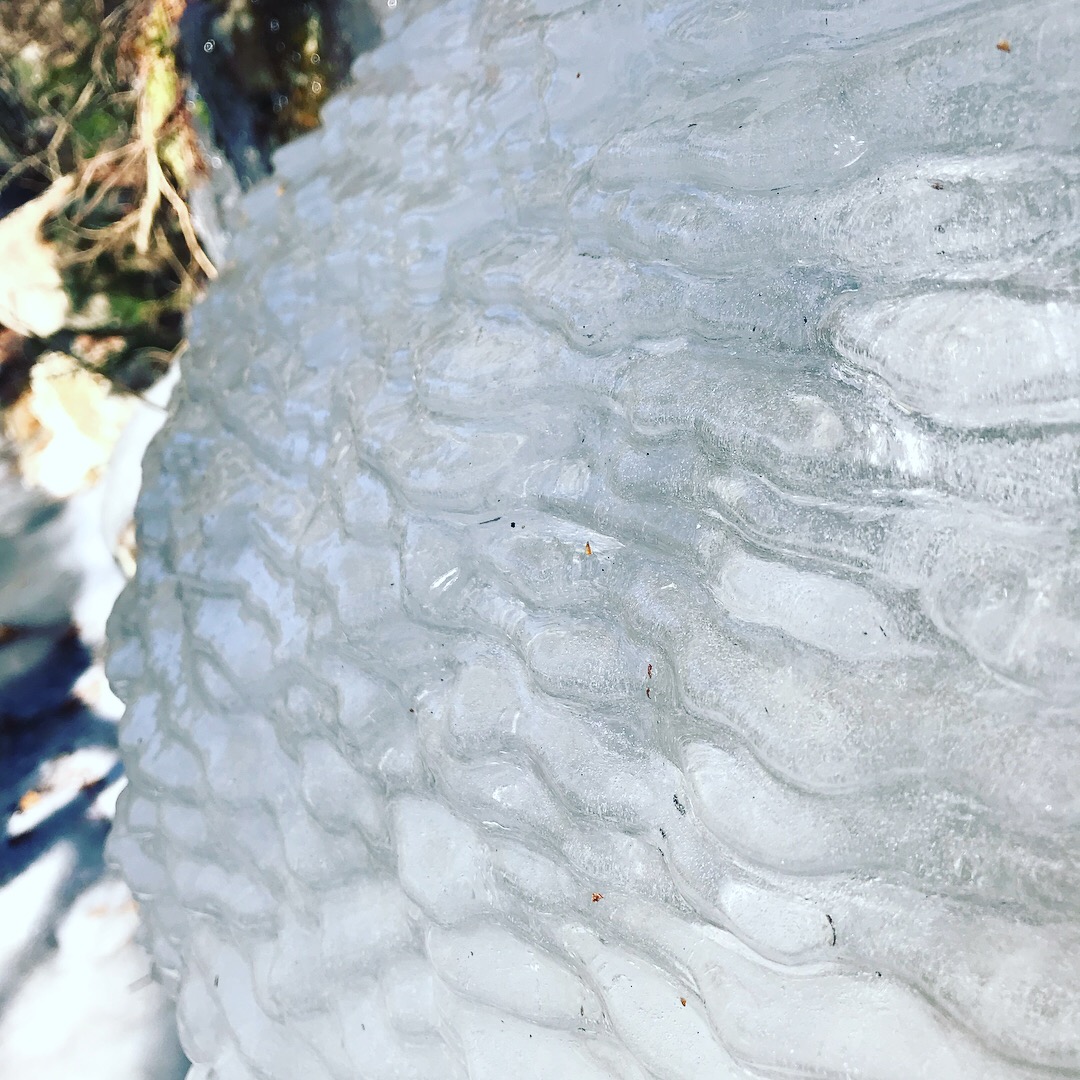 I spent three days hiking Acadia with friends in 2018 during the winter shut down it was a winter wonderland. The forms the ice took were mesmerizingly beautiful.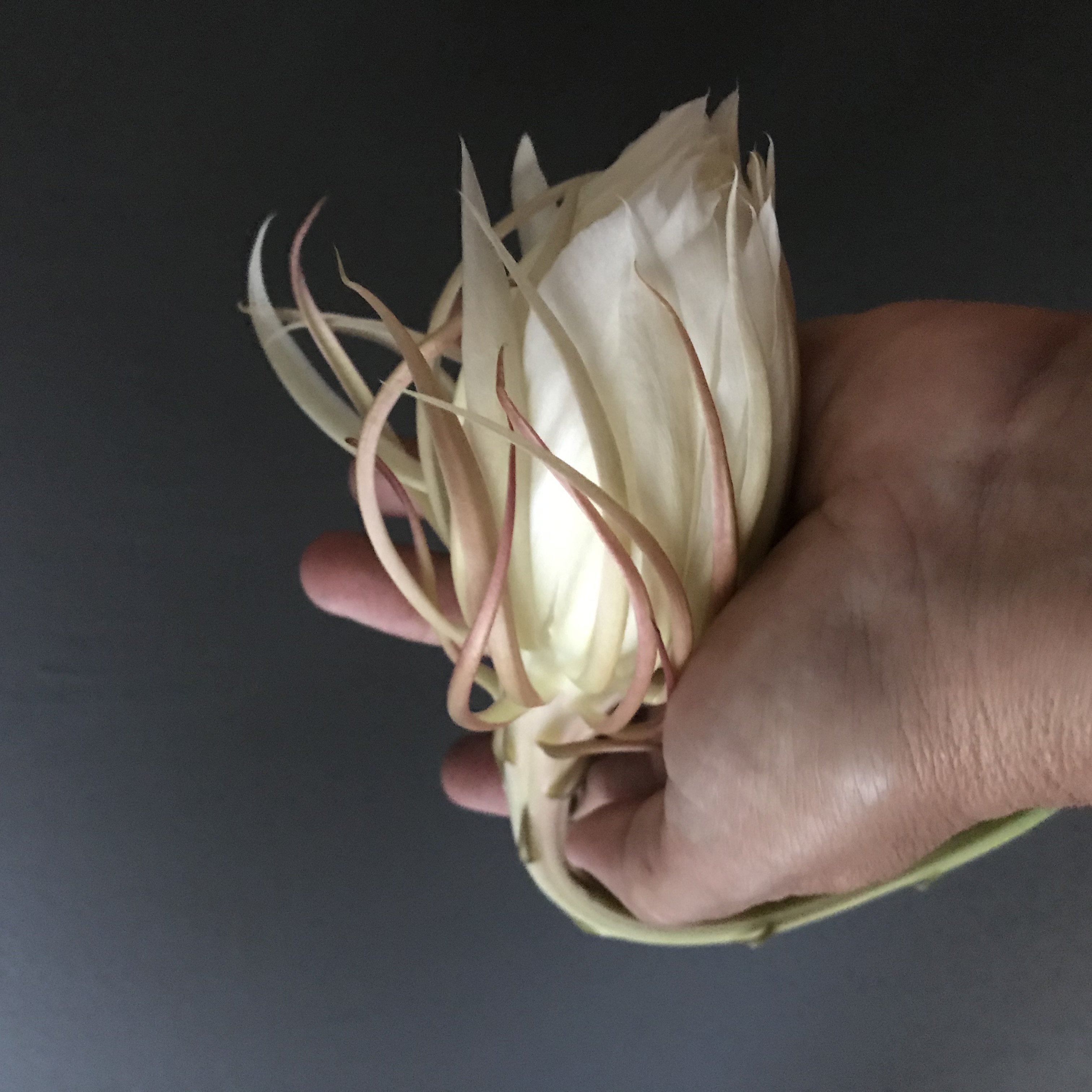 Equally poetic was holding an expired bloom of my first ever Cereus houseplant to flower. One night only, and likely no pollination, but such beauty in bloom and as it fades. I painted this faded flower, but in truth this photo is more descriptive.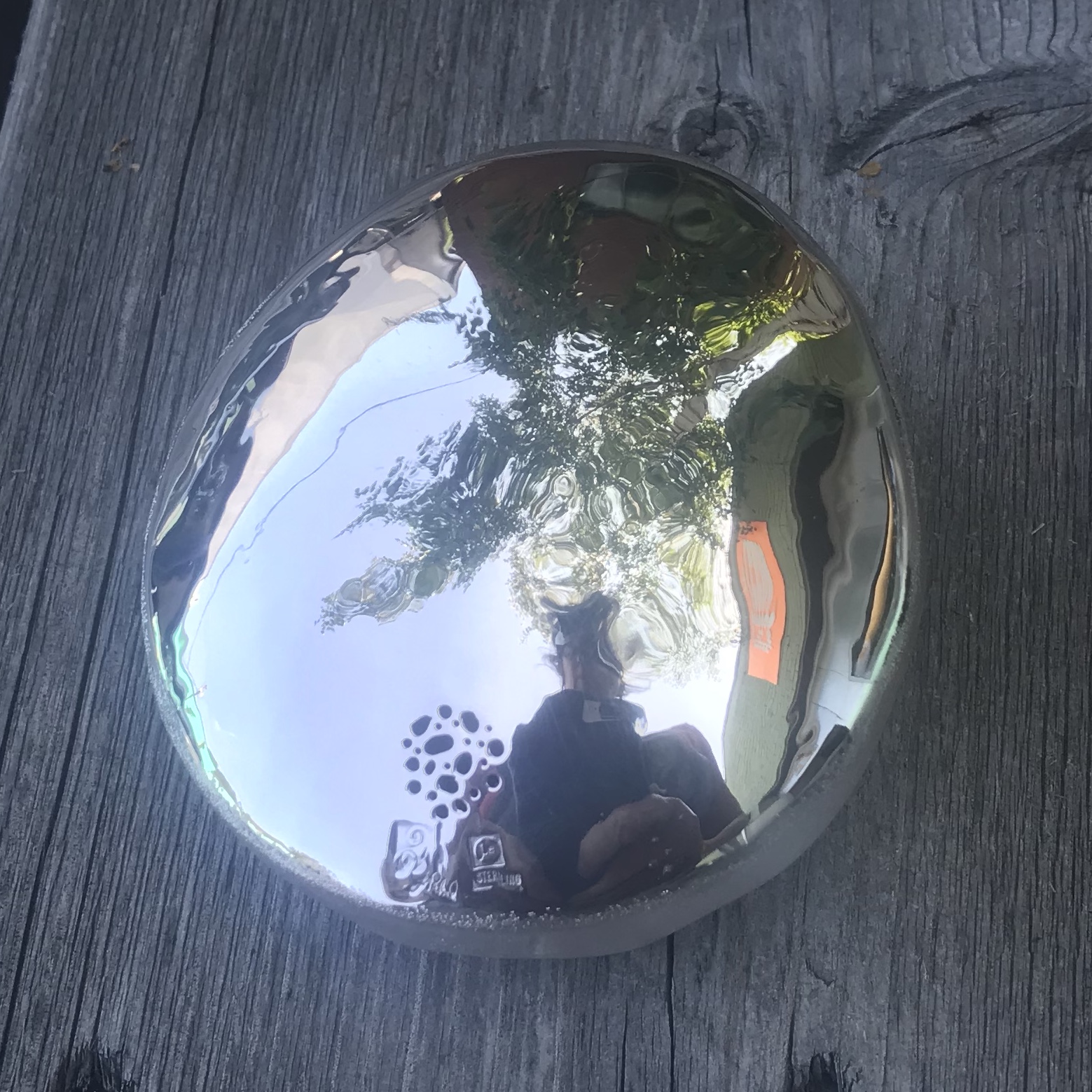 Makers marks in a gift of a "beach rock" made of sterling silver for my former professors 75th? birthday in 2021.

all photos © j.e. paterak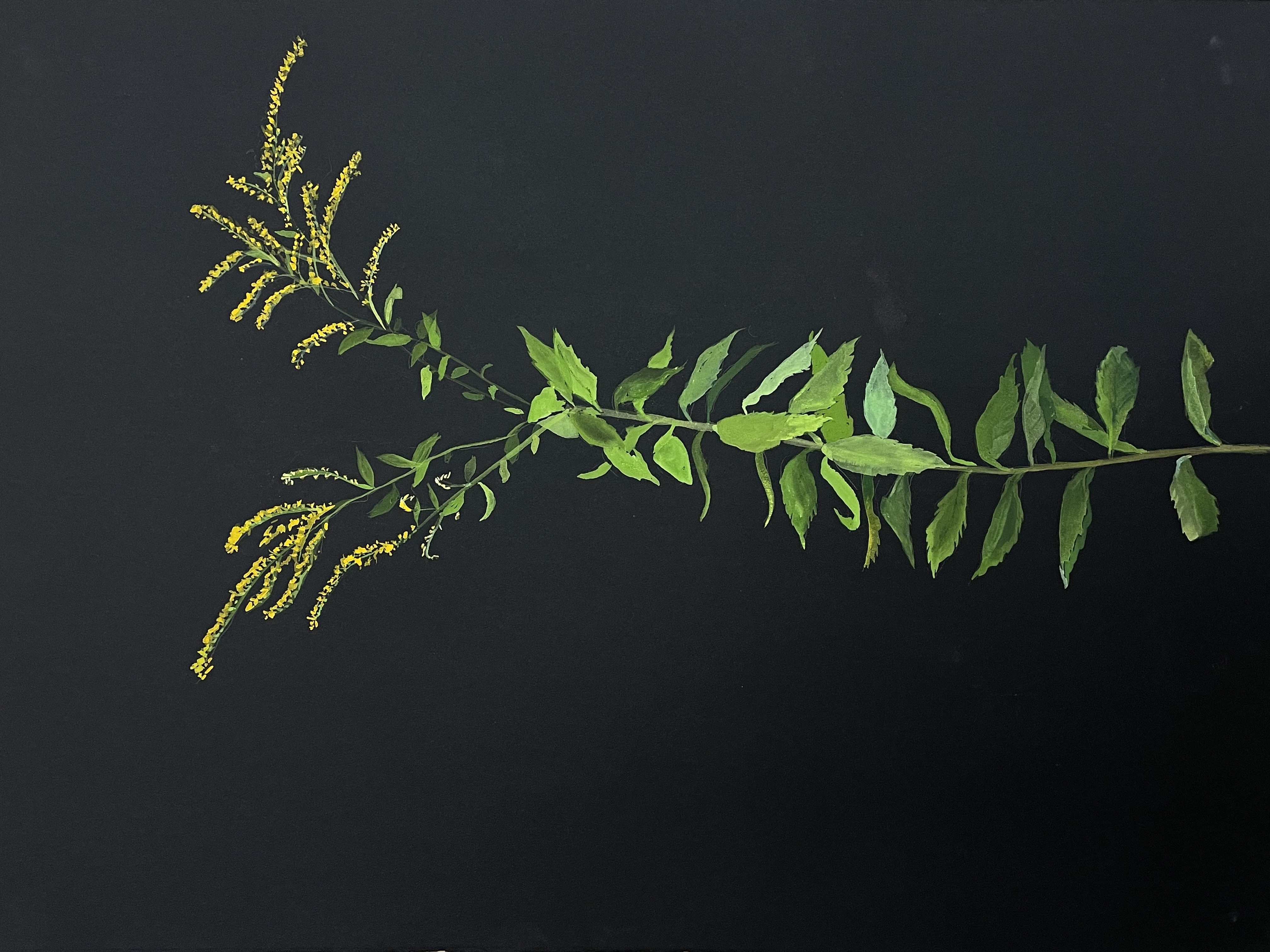 I started painting again in 2019, having not painted in decades. The immediacy and language of plants was one that resonates.
Here is a small selection of paintings. All works are painted using gouache on either black Somerset or BFK Rives paper.
I use only live specimens to work from. Most here on this website are 30'' x 22" so the plants painted are "lifesize".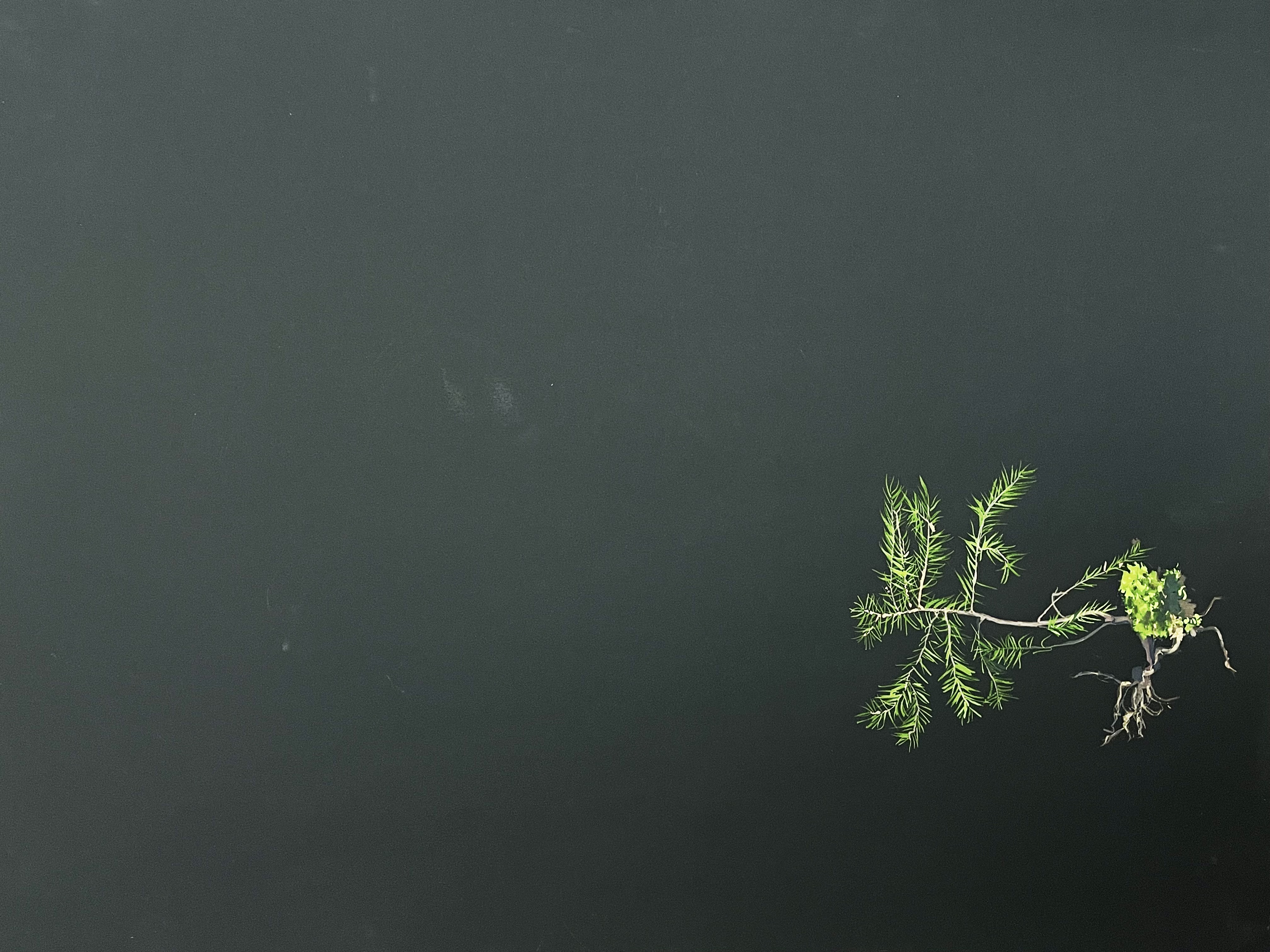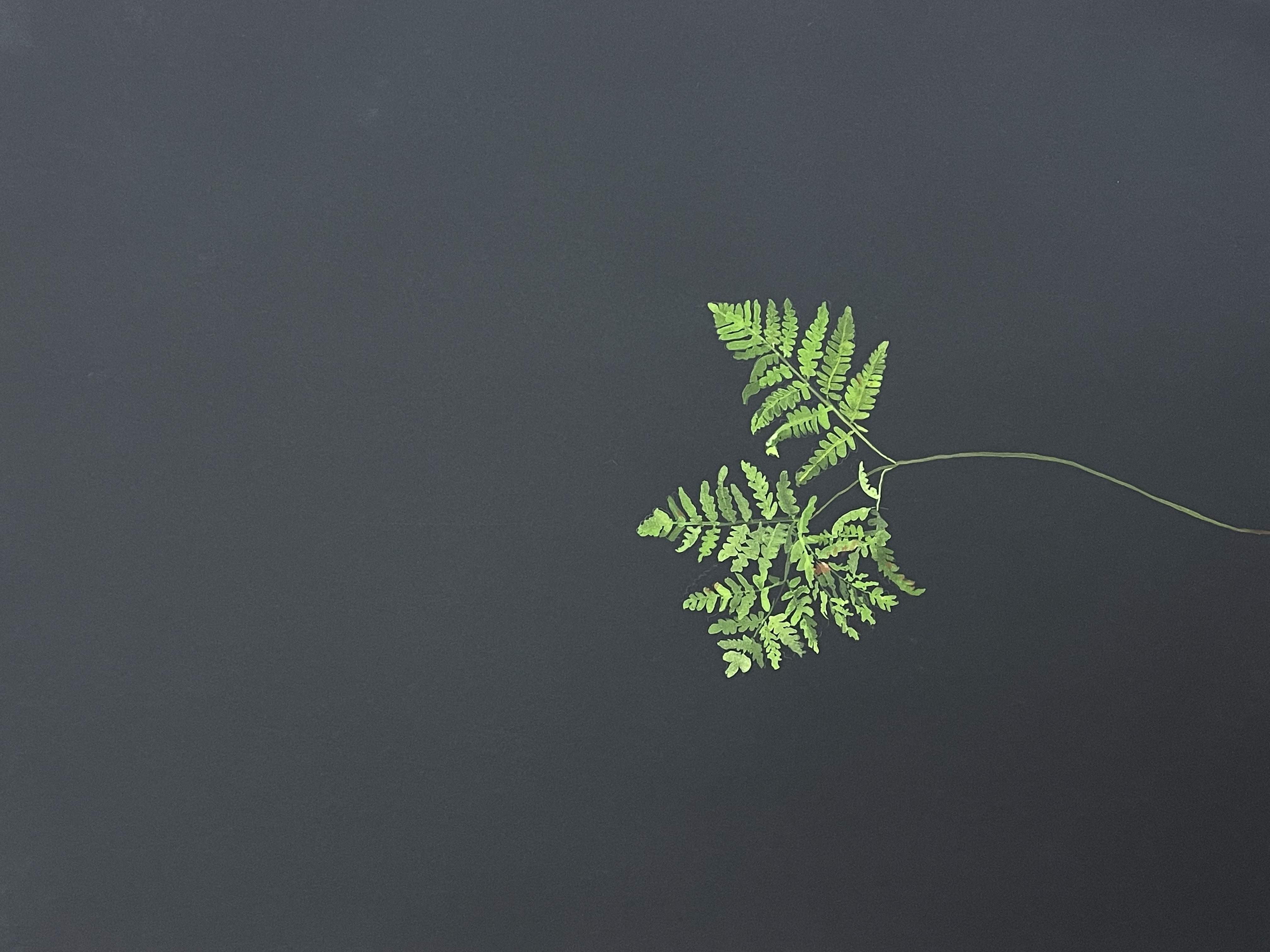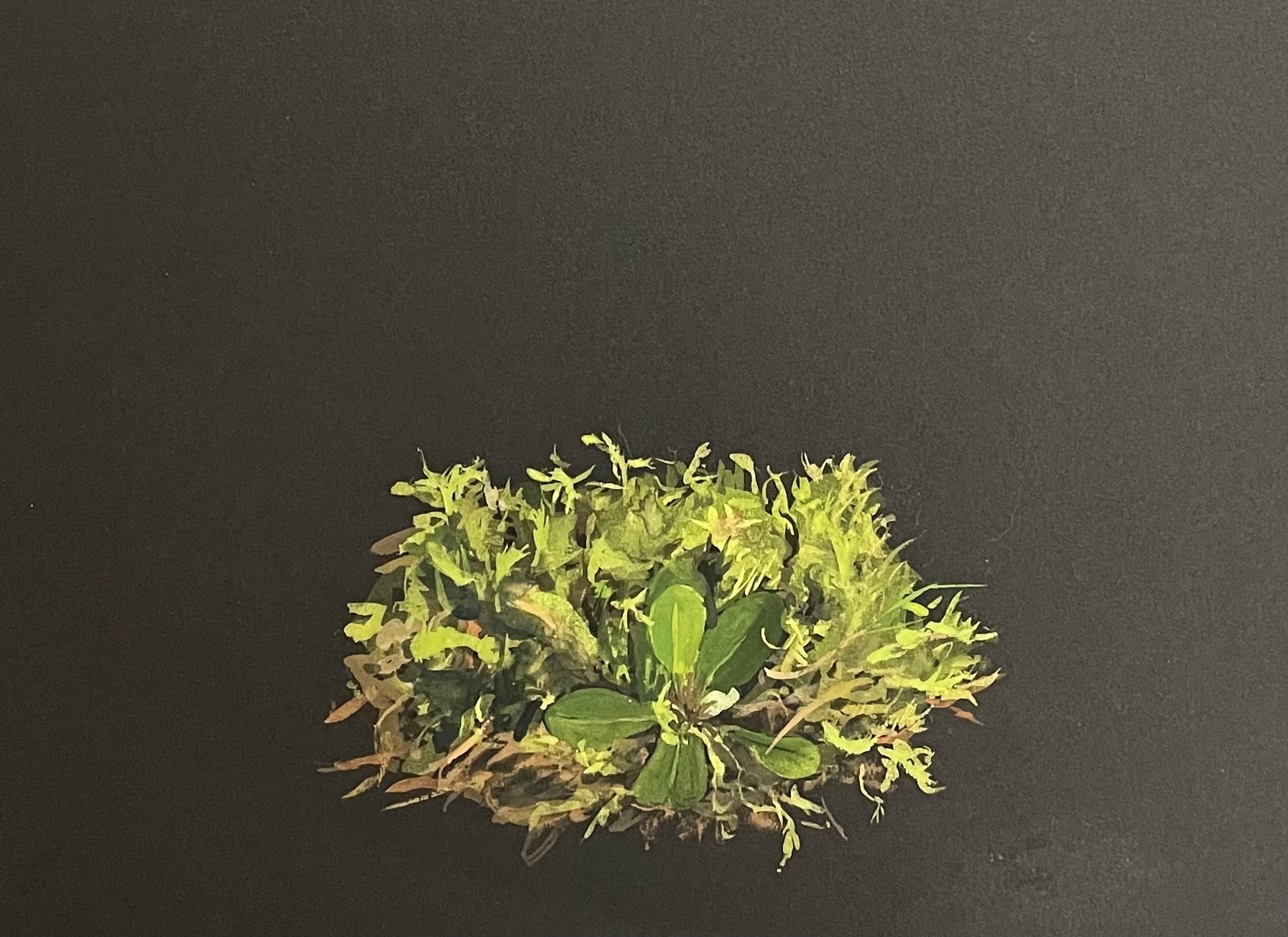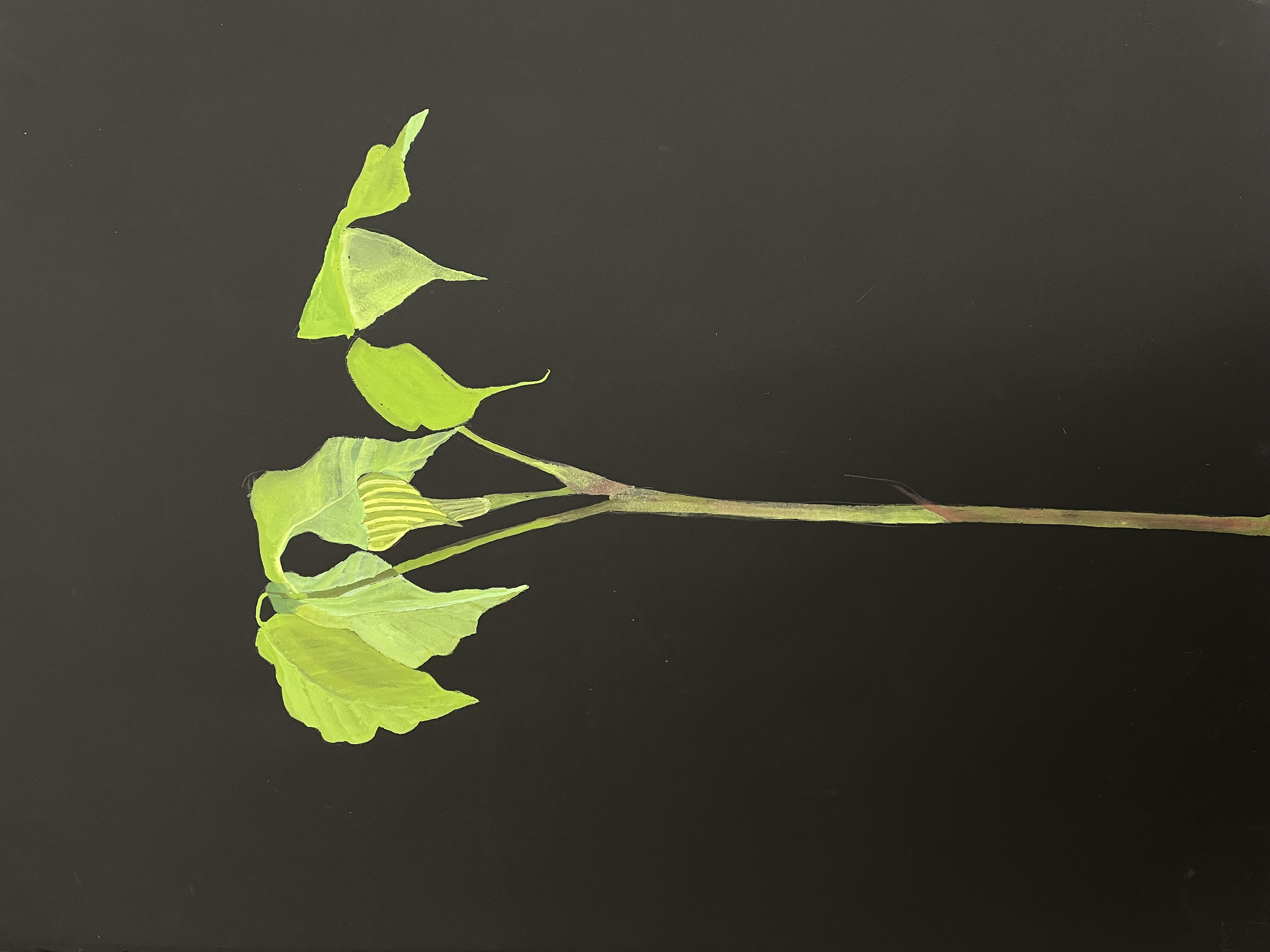 To see available works please fill out the contact form and I can send you the most up to date list of works available. For more about my art practice please go to
jepaterak-studio.com